Microwaves
From 2006 until 2008 I was qrv portable at several microwave contests from a location in Bergkamen/Germany in the Ruhr District. The portable QTH of the local radio amateur club was located on top of an old carbon slagheap app. 150 m above sea level.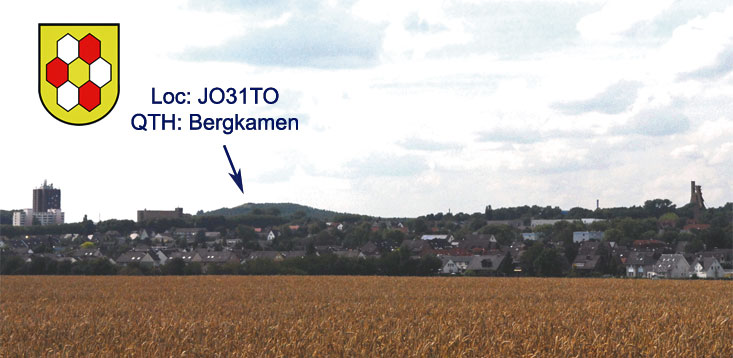 At the DARC Microwave Contest June 2007 I use a 10 GHz transverter with 5 w output based on modules from Kuhne Electronics into a Procom 48 cm dish mounted on a camera tripod (photo below).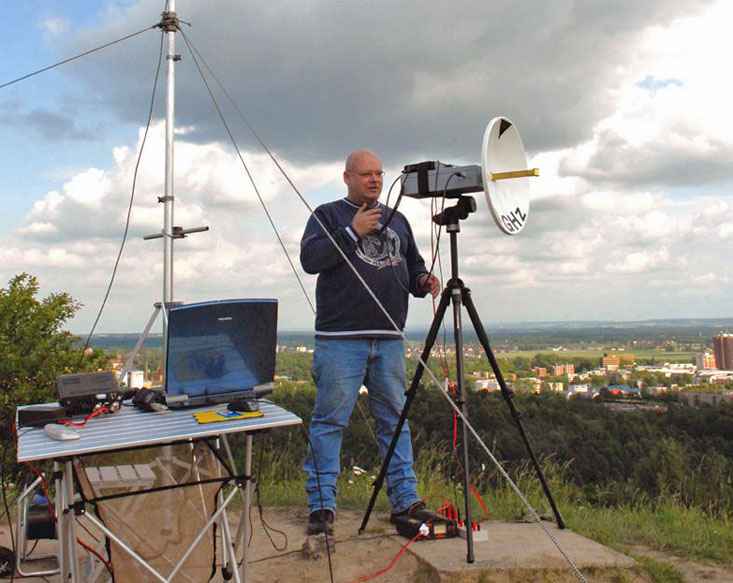 In the July 2007 DARC Contest I was again qrv from JO31TO (see photo of the shack below).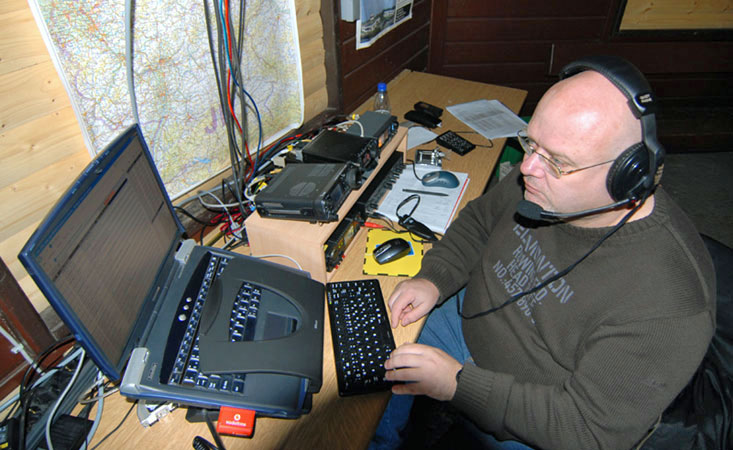 I used a 90 cm dish now and the 10 GHz transverter was mounted on a 6 m mast. The yagi on top was for UHF sked communication only.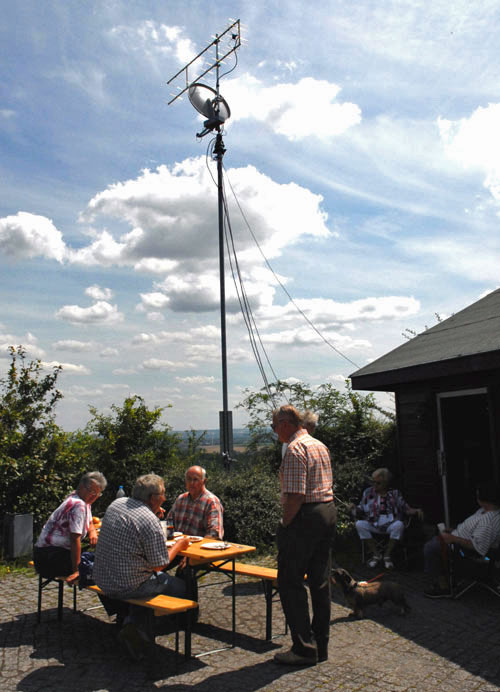 At the IARU UHF/Microwave Contest in October 2007 I was qrv on 10 GHz with 5 w out, 90 cm dish and now a new preamp direct at radiator (system noise 1,5 dB). Also the brand new (finished one day before the contest starts) 24 GHz transverter, also based on modules from Kuhne Electronics, was in use with 3,5 watt out, a waveguide switch, 48 cm Prokom dish and a preamp with 2 dB noise figure. At the further contests I use also a rotor with the possibility to adjust the antenna elevation.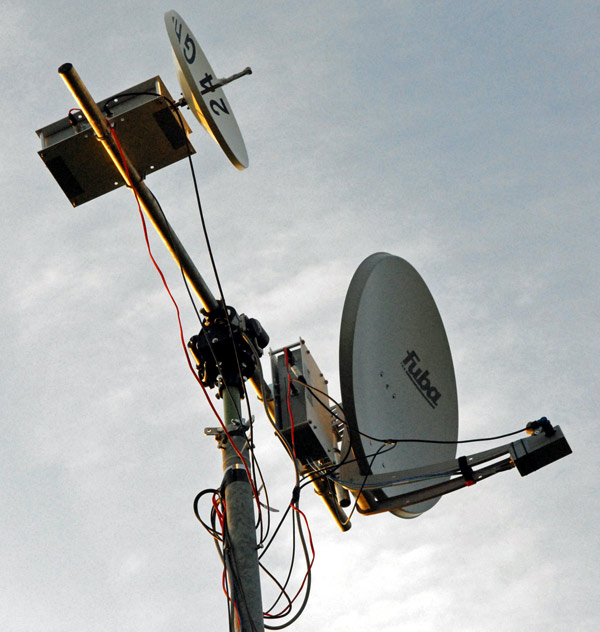 It was not more possible to use this very nice location after 2009 and until now I finished my microwave activities. But never say never ...